Techonol's Vision
" To introduce the best parts of marketing automation to the world "
Techonol is a global consulting company in the digital space. We specialize in Adobe Campaign Classic and Standard implementations. Our Adobe Campaign practice delivers full-service implementation solutions. We specialize in helping you maximize your ROI from your Adobe Experience Cloud platform using best practice digital transformation solutions. We partner with clients across industries and markets to craft amazing work for leading businesses and brands. Our integrated Adobe capabilities span the entire digital spectrum, covering anything you could possibly want from a digital partner, and probably more.
We help our clients leverage Adobe Campaign to simplify cross-channel campaign management, deliver intelligently contextualized real-time email message to the right audience. Optimize their campaign automation to deliver increased campaign productivity, reduce their time to market, and empower them to hit your digital marketing business metrics all the while providing an amazing seamless customer experience.
From creative campaigns and content to bespoke development and design, Techonol works above the line and below the fold at the intersection of creativity and technology. We operate across teams, time zones and technologies with an incredible in-house team. Our work is recognized by brands around the world.
In 2020, we are increasing our firepower on all fronts, adding more passionate individuals and capabilities.
Prajwal Shetty, CEO and CTO Techonol
Prajwal founded Techonol with a mission to take the digital marketing space to the next level through disruptive innovation.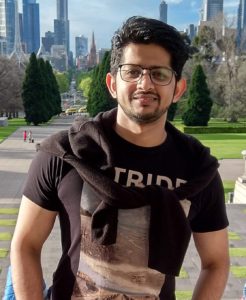 He states that..
"We love the fact that we can do things that our competitor say "No". For us, every usecase is possible when you have the people with the right skill set and passion working on it"
Techonol's expertise
We have certified experts in all three Adobe Campaign specialization who have helped major brands around the globe with their Adobe Campaign implementation.
Even our founder is certified in all 3 Adobe Campaign specialization
Adobe Certified Expert – Adobe Campaign Architect
Adobe Certified Expert – Adobe Campaign Developer
Adobe Certified Expert – Adobe Campaign Business Practitioner
Techonol enable brands to connect data, technology & people to create unique customer experiences.
Let's get in touch
Email: techonolconsulting@gmail.com
We are excited to meet you!